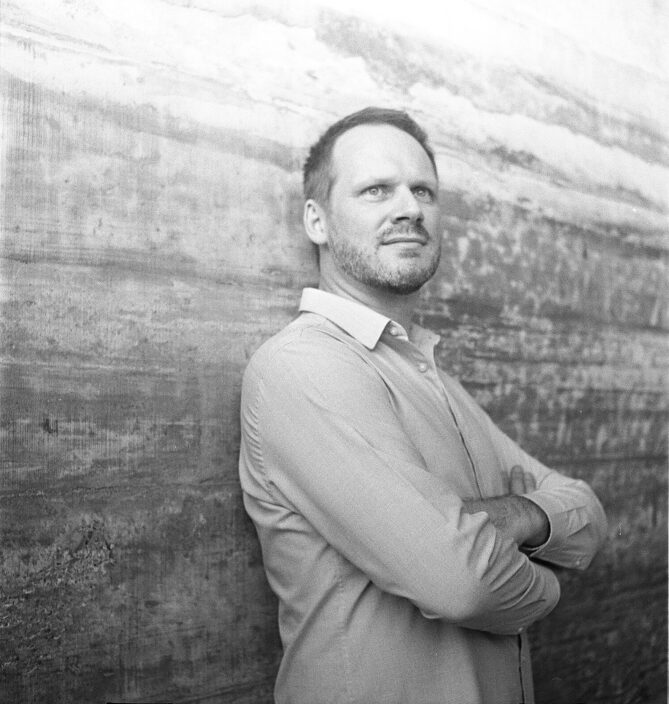 Brazilian conductor Tobias Volkmann has been developing a distinguished career in South America and has appeared as guest conductor of more than 30 orchestras in Europe and the Americas. In Brazil he held the positions of Principal Conductor of the Theatro Municipal Rio de Janeiro (2016 – 2018) and Principal Guest Conductor of the National Symphony Orchestra UFF (2016 – 2019). 2022 witnessed the start of his new personal project in Rio de Janeiro – the Rio Villarmônica Orchestra – and this season Volkmann begins his tenure as Artistic Director at the Symphony Orchestra of the National University of Cuyo in Mendoza, Argentina.
At his early career, Volkmann received the main prizes awarded at the Jorma Panula International Conducting Competition 2012 in Finland and at the Musical Olympus Festival in St. Petersburg in 2013. Since then he has raised attention for consistent interpretations in both symphonic and operatic repertoire. With versatility and sophistication, Volkmann performs with ease in a variety of styles, which extends from the historically informed interpretation of 18th century music to the most challenging works of contemporary music, naturally including the great romantic repertoire. As a true ambassador for Brazilian music, Volkmann has been programming it in most of his international appearances.
Volkmann had his debut at the Gewandhaus Leipzig as a guest of the MDR Radio Choir and Symphony Orchestra in 2015. In a short period of time he has been invited to conduct several European and South American orchestras, notably the St. Petersburg State Symphony Orchestra, State Hermitage Symphony Orchestra, Pilsen Philharmonic, Porto Symphony Orchestra Casa da Música, Lisbon Metropolitan Orchestra, National Symphony Orchestra of Chile, SODRE National Symphony Orchestra of Uruguay, Montevideo Philharmonic, National Symphony Orchestra of Peru, Brazilian Symphony Orchestra, Minas Gerais Philharmonic, Goiás Philharmonic Orchestra and Porto Alegre Symphony Orchestra. Highlights of the 2023 season are his debut in Mexico with the Xalapa Symphony Orchestra and the collaboration with the SODRE National Ballet of Uruguay on a new production of Tchaikovsky's Sleeping Beauty.
At the Theatro Municipal of Rio de Janeiro Volkmann dedicated himself especially to opera, to the great choral-symphonic works and to ballet, being praised both by audience and critics. Highlights were Verdi's Un ballo in maschera, Mozart's Don Giovanni and Le nozze di Fígaro, Mahler's Ressurection Symphony and Beethoven's Missa Solemnis, La bayadère, Coppelia, Swan Lake, Sheherazade, Uwe Scholz's Dance Apotheosis on Beethoven's Seventh Symphony and The Amazon Trilogy, a ballet on Villa-Lobos' great works for the genre.
With the National Symphony Orchestra UFF Volkmann has performed mostly music of the 20th and 21st century with a particular focus on the Brazilian repertoire. Under his musical direction, the orchestra recorded three CDs of Brazilian contemporary music. His discography includes also a CD of Brazilian music for jazz harp and orchestra with Cristina Braga and the Brandenburg Symphony Orchestra.
As an indispensable part of his artistic and social work, he dedicates some of his time to the Ação Social Pela Música do Brasil, an NGO that acts in the musical education of young people from various disadvantaged communities in Rio de Janeiro. He regularly conducts concerts of ASM's main group, the Rio de Janeiro Youth Orchestra, and accompanies its young musicians in their development, guiding and encouraging the talents of this beautiful social project in their first steps in music.
Tobias Volkmann studied at the Federal University of Rio de Janeiro and at Carnegie Mellon University in Pittsburgh, where he was mentored by Ronald Zollman. He complemented his training in international masterclasses given by Jorma Panula, Kurt Masur, Isaac Karabtchevsky and Fabio Mechetti.